STRYGA is a printed zine about Black Metal, Art & extreme music culture. Written in english by a horde of hags from all over the world (published by one of them in Lyon, fRance)
DEADLINE : April, 30th of 2023
Send your work to : feminihil@hotmail(dot)com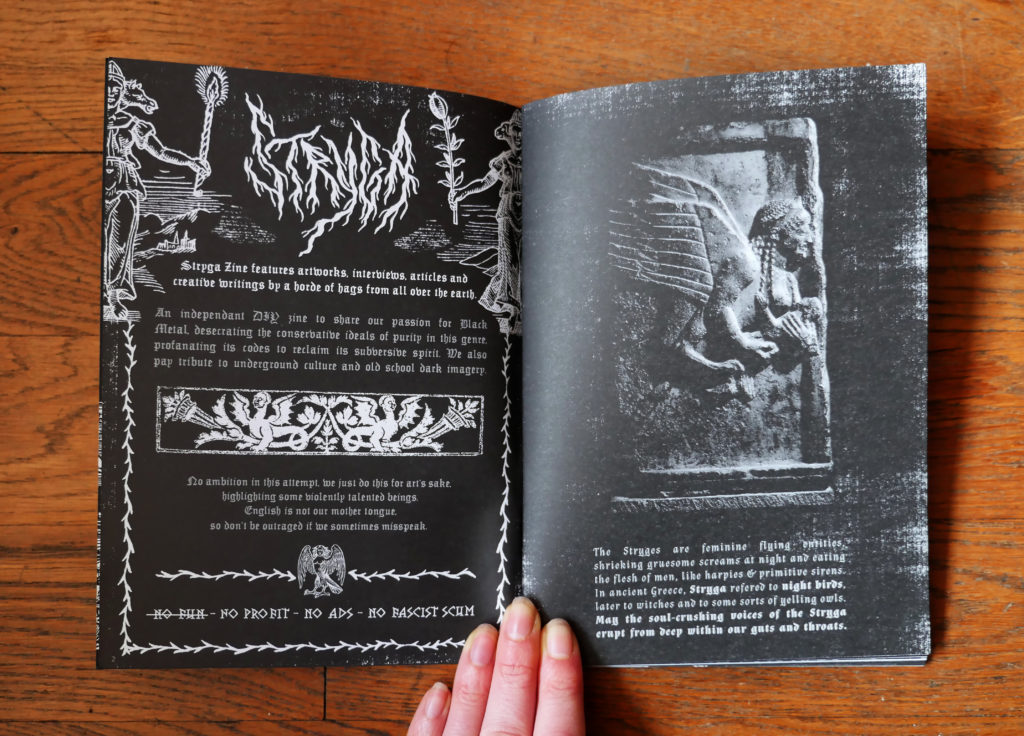 WHAT CAN YOU SUBMIT ?
INTERVIEW / REVIEW / Live REPORT
Raw black metal / Death metal / avant-garde extreme music / Blackenend punk / Grindcore / Doom / Sludge (No NSBM, no RAC). Let's prioritize projects including POC, women & non-binary musicians, because we don't find in zines the real diversity of people bringing the underground alive.
FORMAT : Text in open document format (.odt or .word). No more than 2500 words / from 1 to 4 pages.
Text about Mythology, Folklore, Sociology, Art history, Cinema, Literature, Witchcraft, Feminism … (related to Metal music, its dark imagery, it's cultural inspiration). FORMAT : Text in open document format (.odt or .word). No more than 2500 words.
FORMAT : Only pictures in 300 DPI or more (in .JPEG or .TIFF) – black and white – A5 vertical format (or horizontal A4). Drawings, photos, engraving to scream our love for Black Metal esthetic. We encourage dark art with a high black and white contrast, old engraving style, cathartic illustrations. Scenes with medieval / occult / bestial influences are welcome.
Booker, producer, tech or label owner personal view of their work, of the scene / Lyrics study of a released song / Testimonies / Reports / …
___________________
[Examples of interesting projects to interview with : Iskra, Nachtlieder, Turia, Illmara, Coltsblood, Völva, Ragana, Taurus, Body Void, Toul en Ihuern, Fayenne, Bismuth, Tridroid Recs … and a lot more ! ]
IMPORTANT TO KNOW
STRYGA zine is primarily open to women and non-binary contributors / artists. If you're a cisgender man, you can submit interviews, reviews and articles too : if it's not about men-only projects (there are already plenty of Metal zines talking about them only without aknowledging it).
STRYGA is a non-profit publishing : the sales contribute to the printing costs and the rest goes in support to activist organizations for human right (our first issue supports Abortion without Borders).
[ We offer a copy of Stryga to each selected contributor we publish ]
No sexism / No Fascism / No racism / No homophobia / No transphobia. Our underground scenes are parasitized by mainstream conservative standards : don't let them spread.
Contact us if you're not sure your project fits in the guidelines ! feminihil[at]hotmail[dot]com
DEADLINE : April, 30th of 2023
Send your work to : feminihil@hotmail(dot)com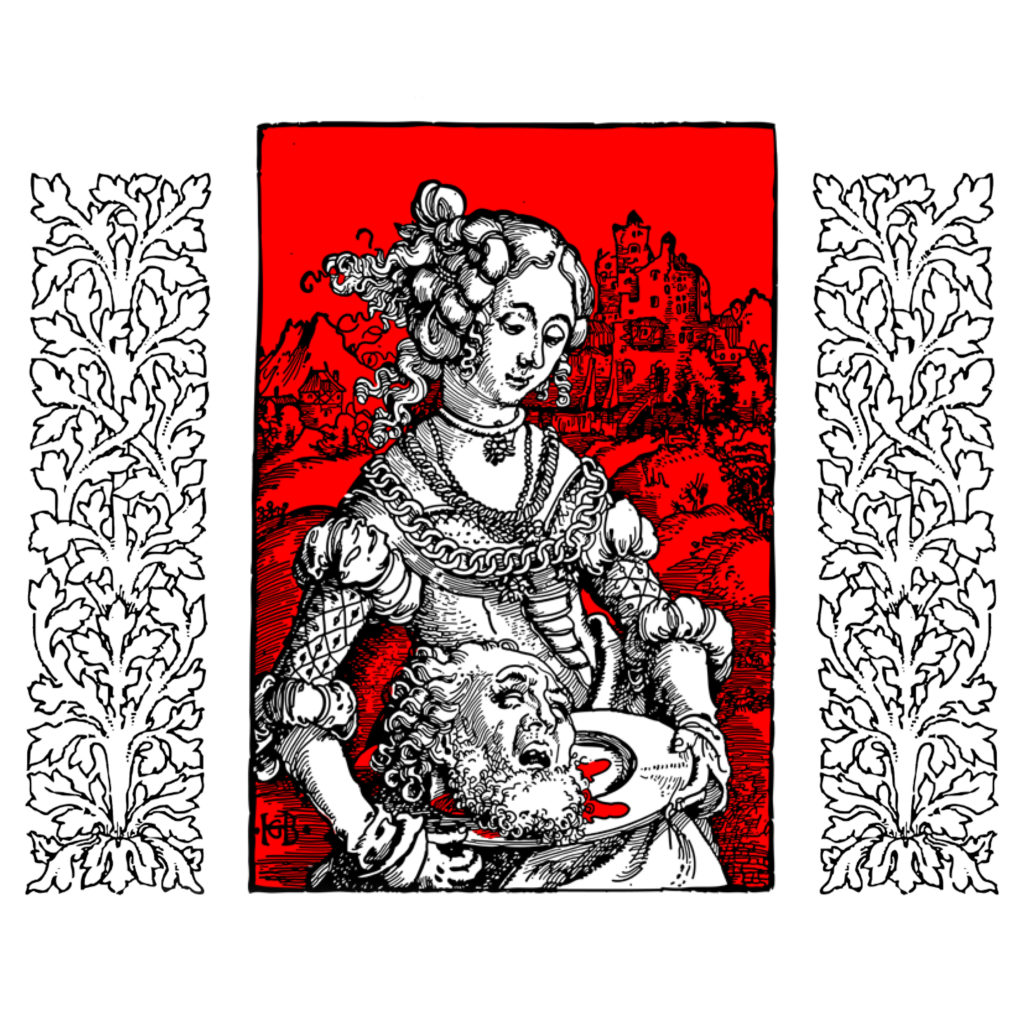 We're DIY as fuck but we have sold our soul to INSTAGRAM (and Lilith, of course)