STRYGA is a fanzine about black metal :Music, Art and Cultural references.
Crafted by a horde of antepatriarchist hags from all over the world
Written in english – Printing and layout made in France by the editor.
DEADLINE : July, 30th of 2022
Send your work to : feminihil@outlook.com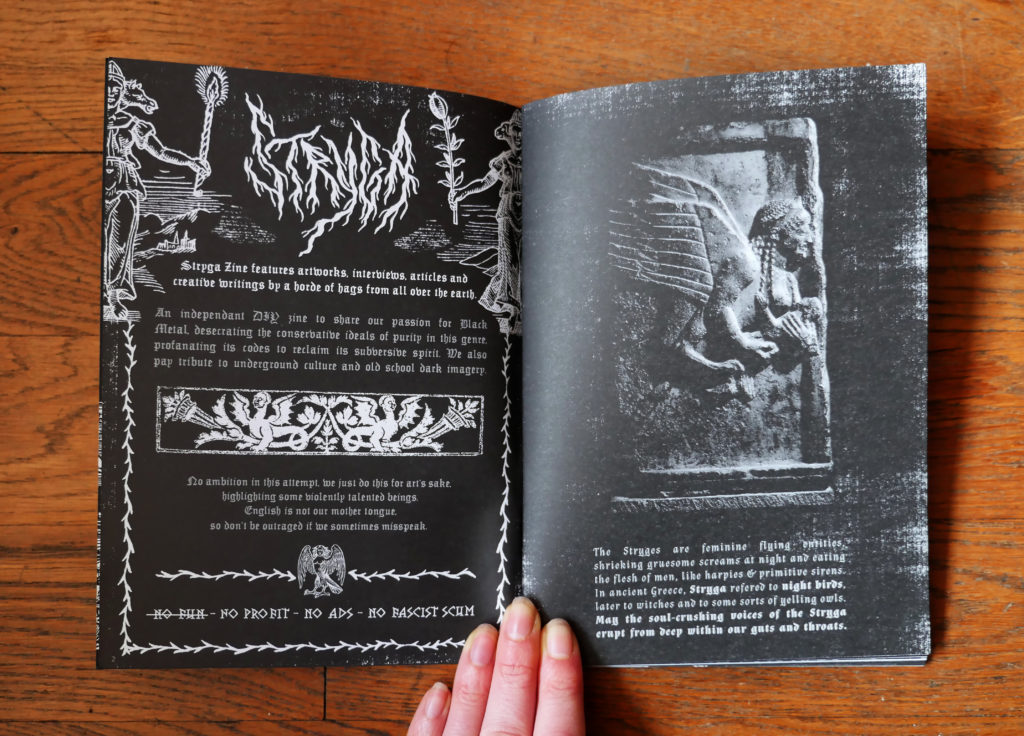 What can you submit ?
Band interviews
Album reviews
cultural articles : Ethnobotany, Sociology, Art history, Cinema, Literature, Mythology, Folklore, Occultism, Feminism …
creative writings
dark artworks (Black and white – A5 format – in 300DPI)
… and other stuffs promoting womxn and non-binary folks, because there is already plenty of zines writen by gatekeepers talking about white cismale artists only.
We offer a copy of Stryga to each contributor we publish.
We're DIY as fuck but we have sold our soul to INSTAGRAM (and to Lilith, of course).