STRYGA is a printed zine about Black Metal, Art & extreme music culture. Written in english by a horde of hags from all over the world (published by one of them in Lyon, France)
DEADLINE : April, 30th of 2023
Send your work to : feminihil@hotmail(dot)com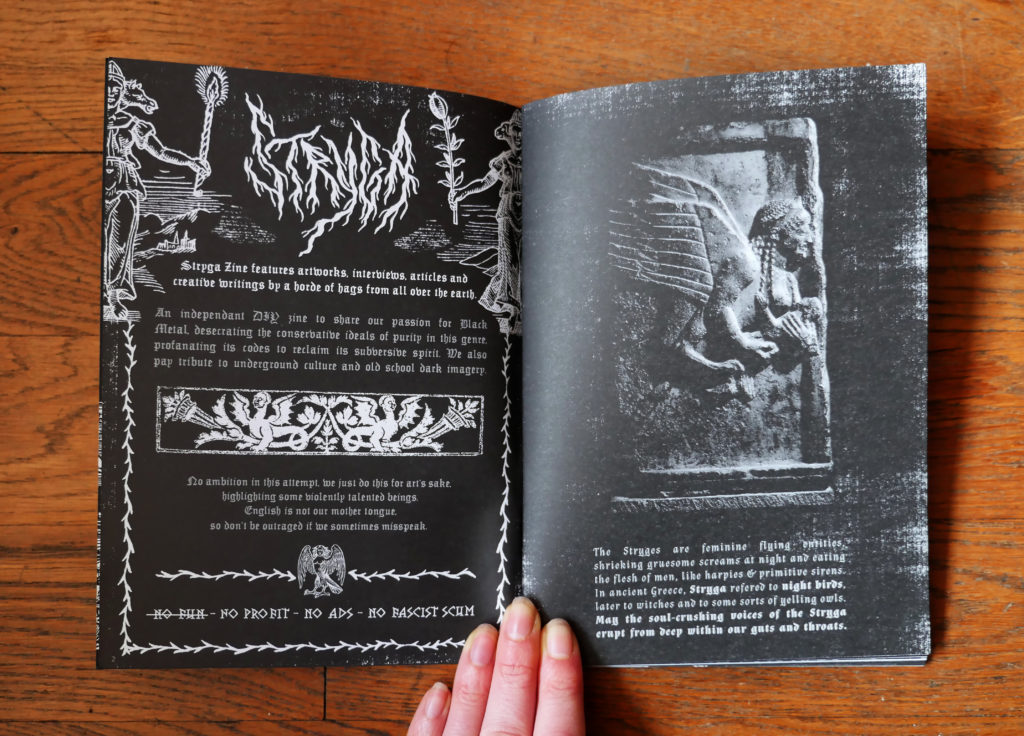 WHAT CAN YOU SUBMIT ?
INTERVIEW / REVIEW / Live REPORT
Raw Black Metal / Death Metal / avant-garde extreme music / Blackenend punk / blackened Grindcore / Doom / Sludge (No NSBM, no RAC).
Before interviewing a project for Styga, ask us to be sure we will publish it.
Stryga prioritize projects including POC, women & non-binary musicians.
Because we don't find in others music zines the real diversity of people bringing the underground alive. There are already plenty of Metal zines talking about white cis men projetcs only, without aknowledging it (so if you think our selection is unfair, the majority of zines selection should also be if you're not disingenuous). Nevertheless, the main criterion is still the music quality or originality regarding the subgenres we chose to promote.
FORMAT : Text in open document format (.odt or .word). No more than 2500 words / from 1 to 4 pages.
[Suggestion of bands : Iskra, Nachtlieder, Turia, Illmara, Coltsblood, Völva, Ragana, Taurus, Body Void, Toul en Ihuern, Fayenne, Bismuth, Tridroid Recs … and a lot more !]
Text about Mythology, Folklore, Sociology, Art history, Geology, Botanic, Cinema, Literature, Witchcraft, Emancipation … Every subjects related to Metal culture and its inspiration, dark imagery.
Other creative writings : Booker, producer, radio, tech or label owner personal view of their work, of the scene / Testimonies / Reports …
FORMAT : Text in open document format (.odt or .word). No more than 2500 words.
Drawings, photos, engraving in a Black Metal esthetic. We encourage dark art with a high black and white contrast, medieval engraving style, cathartic bestial illustrations, pictures with occult and witchcraft references …
FORMAT : Only black and white pictures in 300 DPI or more (in .JPEG or .TIFF) vertical A5 format (or horizontal A4).
___________________
IMPORTANT
STRYGA zine is primarily open to women and non-binary contributors / artists.
If you're a cisgender man, you can submit interviews, reviews and articles following the guidelines.
STRYGA is a non-profit publishing : the sales contribute to the printing costs and the rest goes in support to activist organizations for human right (our first issue supports the NGO Abortion without Borders).
[ We offer a copy of Stryga to each selected contributor we publish ]
No sexism / No Fascism / No racism / No homophobia / No transphobia.
Our underground scenes are parasitized by mainstream conservative standards : don't let them spread.
Contact us if you're not sure your project fits in the guidelines ! feminihil[at]hotmail[dot]com
DEADLINE : April, 30th of 2023
Send your work to : feminihil@hotmail(dot)com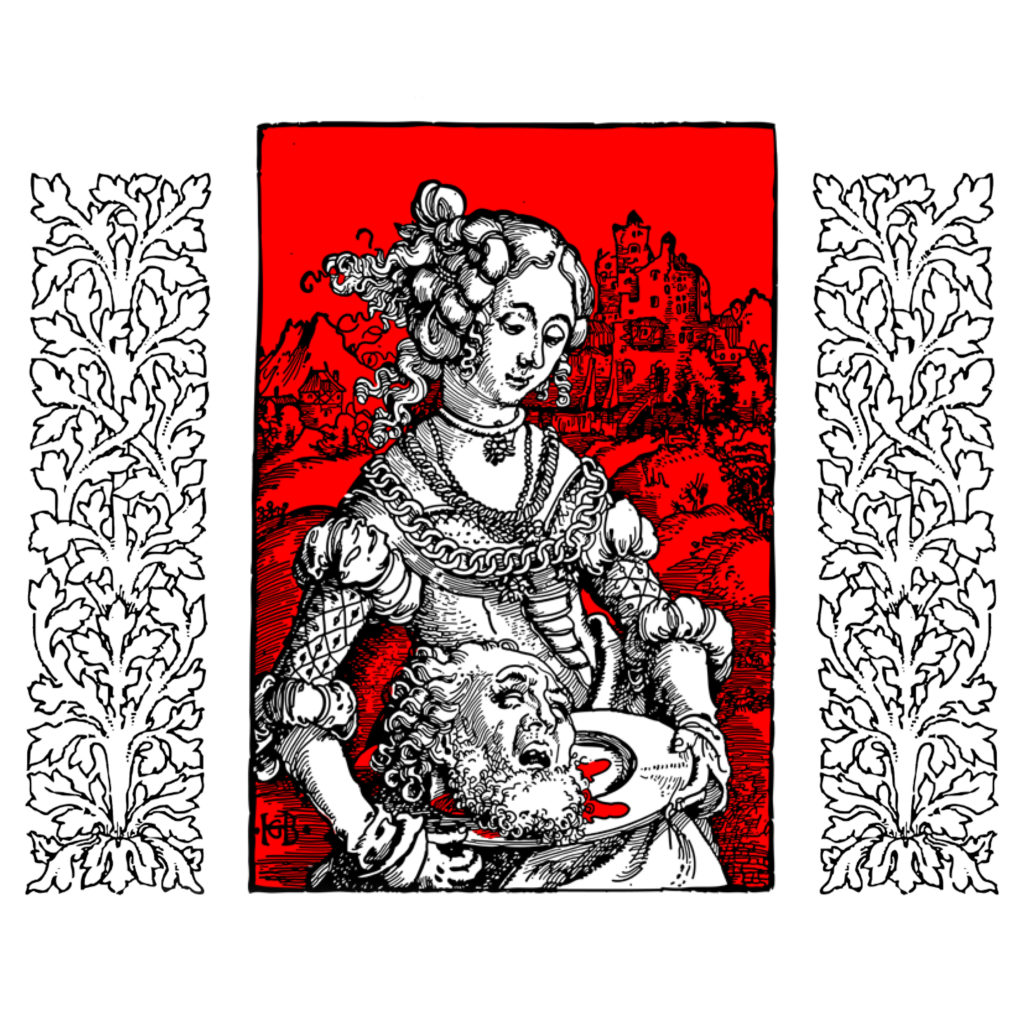 We're DIY as fuck but we have sold our soul to INSTAGRAM (and Lilith, of course)